Bulky Waste Pick-Up Day
Posted on: December 1, 2021 - 10:47am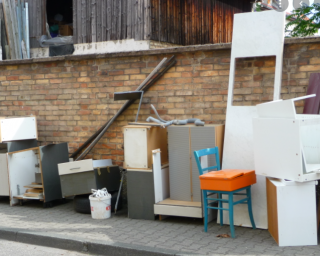 The Halifax Recycling Center along with the Highway Department will pick up large items curbside monthly. The next Bulky Waste Pick-Up Day is on December 16th, 2021. The last day to sign-up is Thursday, December 2nd, 2021. Residents can pre-register by calling the Recycling Center at (781) 293-1732 or by visiting the Center at 917 Plymouth Street. Only residents that are up-to-date on their recycling fee are eligible to have large items picked up.
For a complete list of the types of Bulky Waste items, to pre-pay, or to seek other information, please call the Recycling Center.
Additional information on Bulky Waste can be found on the Recycling Center's webpage.